28 September 2019 to 20 October 2019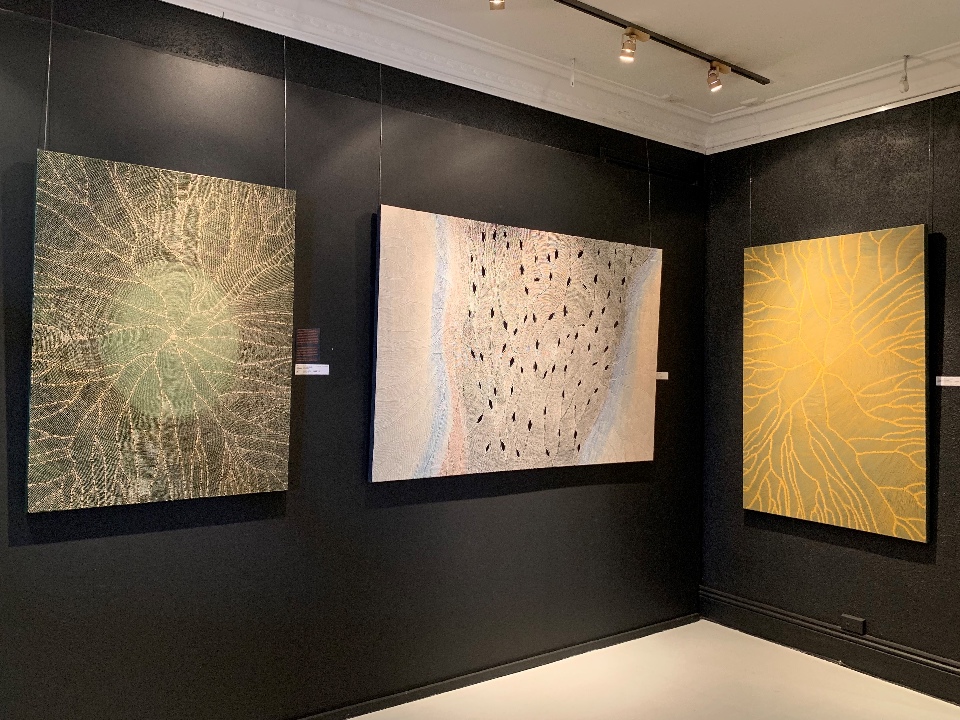 It is with great excitement that we are hosting the first Sydney solo exhibition for Niah Juella McLeod, an exciting new voice in the contemporary Indigenous art scene, winner of the 2017 Paddington Art Prize Young Artist Award and finalist in this year's Paddington Art Prize. Niah is a descendant from the Monero, Wandandian and Yuin People from South Eastern Australia. As the daughter of artist Kathrin Sharp and Aboriginal activist, poet, healer, musician and Yuin Elder Bobby McLeod, Niah's works tell of stories passed down and unique to her history.

Niah began painting as a form of meditation, only first exhibiting her work in public in 2015. Niah's art continues to develop and we are delighted to present her latest body of work - the meditative process is evident in her works and explores her spiritual and physical connection with place and people.

Please click on the image to view some examples of the full show. I encourage you all to visit the gallery and support this exciting young talent!
From 28 September 2019 to 20 October 2019
From 28 September 2019 to 20 October 2019