from the sand to the sails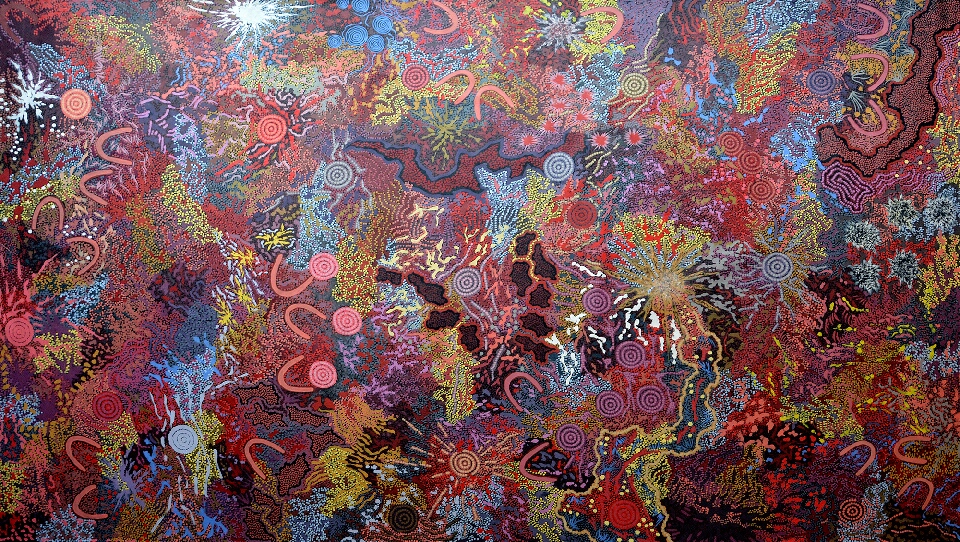 A family group show; celebrating the three generations who have made a significant impact on the Indigenous art movement.

About Gabriella Possum:
When Gabriella was a little girl, her father and grandparents told her stories while sitting down, talking, singing and drawing in the sand in the middle of Australia's western desert.

The eldest daughter of one of the most famous Australian artists, Clifford Possum Tjapaltjarri, Gabriella began painting at an early age. Her undeniable talent, distinctive bold colour choices and exciting compositions were evident from the very beginning and saw her being awarded the coveted Alice Springs Art Award at the tender age of 16.


Since then, her work has been exhibited in the USA and throughout Europe. Her work is held in many major collections including the National Gallery of Australia and her art hangs alongside her father's work at Buckingham Palace, England. Her impressive list of achievements now includes the 2016 Vivid Sydney Festival, which last year over 1.7 million people attended.

I feel very honoured to be selected for such an important event which includes such an important Australian building.
"I hope they like my paintings, they have gone from sand to canvas and now to the opera house, it's a clever way to show many people our culture."