Warlukurlangu Artists' Aboriginal Corporation is located at Yuendumu, 300km northwest of Alice Springs in the Northern Territory. Established in 1985, the art centre is an Aboriginal owned and governed corporation comprising of more than 600 members. It allows for traditional Warlpiri culture to be expressed and is an essential part of Yuendumu's community life.
Search for beautiful artwork from Yuendumu!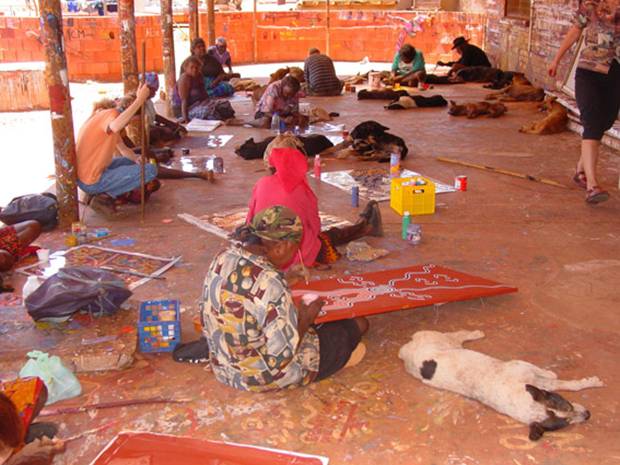 Artists painting
One hundred percent of the proceeds from the sale of all art works go directly back to the artists and their community projects. Warlukurlangu means "belonging to fire" in Warlpiri, and is named after a Fire Dreaming west of Yuendumu.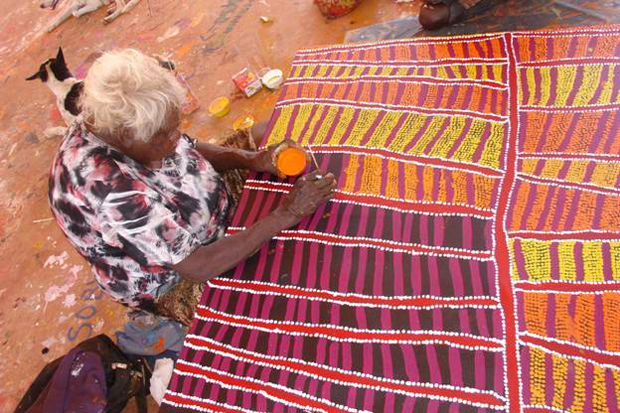 Artist at work
Warlukurlangu art centre is famous for its gloriously colourful acrylic paintings and fine limited edition prints. Many of its members' works are highly collectable. Internationally, the Warlukurlangu Artists' Aboriginal Corporation has a well-regarded international profile. Artworks have been featured in hundreds of exhibitions around the globe and have been reproduced in many publications.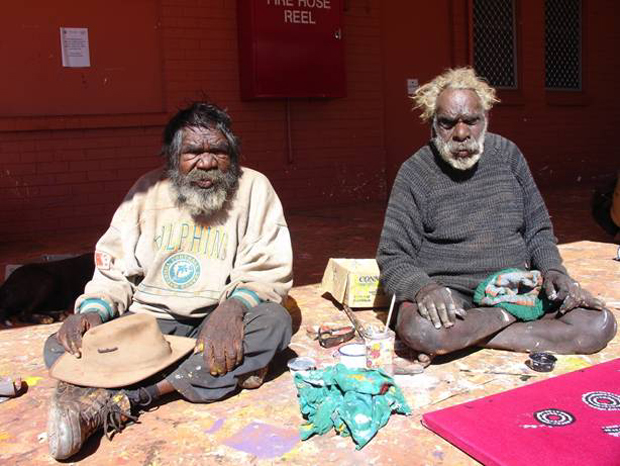 Paddy Stewart and Paddy Sims.