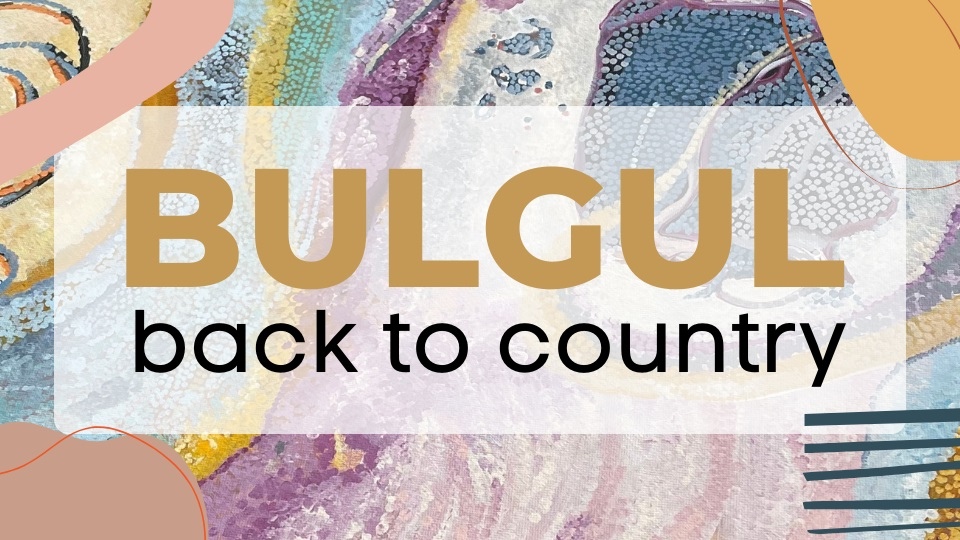 This exhibition showcases a powerhouse of talented artists inspired by the culture, ceremony and stories of the land and sea around Bulgul and through the broader Top End of the Northern Territory. Featuring 15 artists, including 3 generations of the McCarthy/Morgan family, over 70 artworks and a broad range of captivating artistic styles, this inspiring show is unlike anything seen at Kate Owen Gallery before.

BULGUL ARTISTS
The group referred to as the Bulgul Artists, are an informal collective of family and friends from Bulgul and surrounding regions in the Top End.

Tracing its origins back to 2003 when Helen McCarthy Tyalmuty began painting, this talented group now encompasses 15 artists and spans 3 generations. Particularly in the last two years, the group has grown as more of the family and friends have taken up Aboriginal art as a career. Inspired by the success of those around them, others have revived dormant careers.

As well as containing important works from Helen and her sister and longstanding artist, Kerry Madawyn McCarthy, this exhibition is the first opportunity to admire the newcomers' talent. The exhibition also gives cause to wonder at the lost years for the talented Dianne Tchumut who, amazingly, after not painting for almost a decade, has been named as a finalist in five separate major art awards in the last 18 months.

This artistic collective has created its own art studio, which is a hive of creativity, culture and genuine passion for what they paint. Between them, they have been included in over 100 shows and exhibitions worldwide, won numerous art awards and been finalists in countless others. They have achieved this using their own ingenuity and in the complete absence of government funding or support.