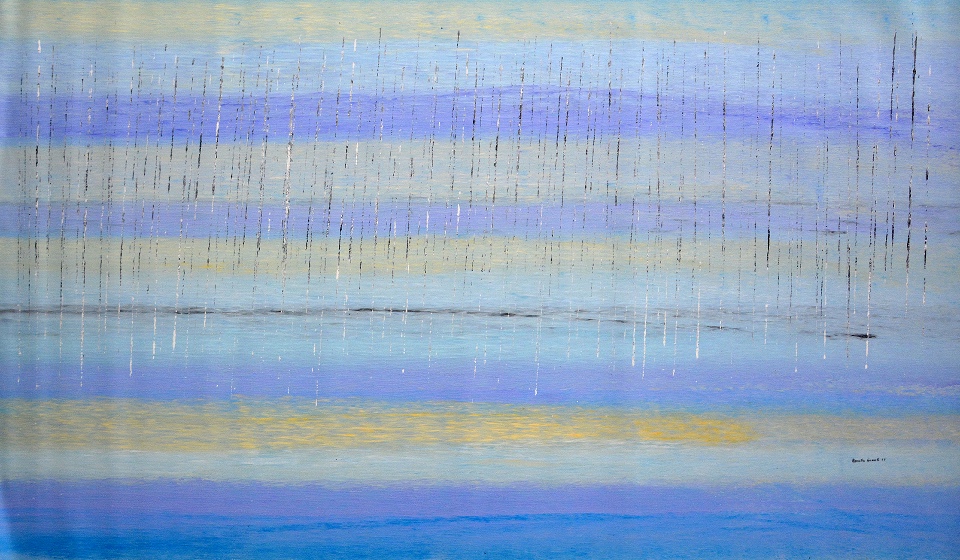 It is with great excitement that we introduce a new stable of artists to Kate Owen Gallery with our inaugural exhibition, Lockhart River Mob.
The artists come from Sandbeach Culture and Community; five distinct clan groups that live in one of the most precious natural environments on the east coast of Far North Queensland. Here you will find the healthiest section of the Great Barrier Reef, mangroves and river systems that pattern the coastal region, rainforest, red dirt roads and rock art.
In many of the artists' work you can see how they use their detailed and graphic knowledge of the local flora, fauna and landscape and interpret it as an aesthetic pattern; using line, tone and texture to create expressionistic and abstract works that convey the character and sense of their country, with an elevated sense of mood and emotion.
What is remarkable about this exhibition is the diversity of styles, and yet the artworks always circle back to the identity of Sandbeach community; intertwining art and tradition as a cultural and personal expression from the artists own unique perspectives.
Our third level Collectors' Gallery has been transformed with the exciting, confident and vigorous art from Lockhart River - make sure you visit us and experience these exceptional works from the five superstars of Lockhart River.