Aboriginal Sculptures for Sale
We have a striking range of Aboriginal sculptures for sale that will add a distinctive flair to your home, office, or outdoor space. Options include wall-mounted, tabletop and free-standing statement pieces created by some of the finest Australian Indigenous artists working today. Interest in this art form is rapidly growing around the world, and you can also read more detailed information about this type of Aboriginal art on our wood carvings and sculptures page.
Artworks Found: 25 - Page: 1 of 2
Artworks Found: 25 - Page: 1 of 2
A Unique Art Form
Modern Indigenous sculptures can add interest and dimension to a space, and very often, are a truly sophisticated focal piece. Small or large, they can add a big punch of interest and can be a real conversation piece and a source of entertainment for guests.
They can be enjoyed from every angle, and do not require a bare wall making them a versatile statement piece. Sculpture is also tactile and viewing it is a dynamic activity – the artwork actually changes as the viewer moves through the space at different times of the day. They are always revealing themselves and you will never tire of looking at them.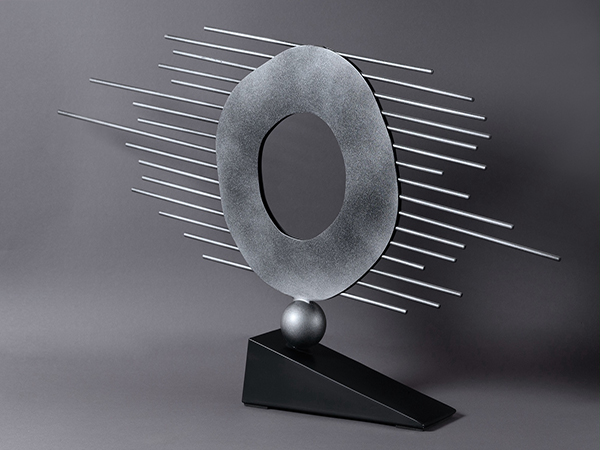 Our Range of Aboriginal Sculptures
Kate Owen Gallery's offering was originally limited to wall art. However, in recent years we have delighted in seeing many Aboriginal artists explore their repertoire and move into different mediums.
We were keen to support their artistic developments and the results have been phenomenal. None more so than the King Sisters and their new sculptures range.
Our range also includes outdoor sculptures that can withstand the elements. These metal garden sculptures are perfect for modern exterior landscapes. Sizing varies from small sculptures for courtyards, small areas to large acreage homes and commercial spaces.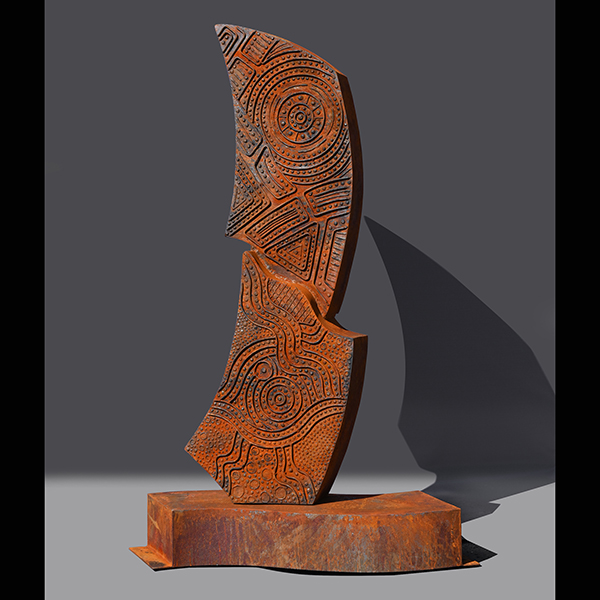 Aboriginal Artists who Create Sculptures
For sisters
Tarisse
and
Sarrita
King, sculpture is an exciting new expression of many of the
Dreaming stories
and philosophies seen in their painted canvases. Using metal, stone, and wood the artists have been able to draw directly on the elements of the land to express themselves.
King Sisters sculptures come in all shapes and sizes. There is a range of free-standing smaller pieces that can be displayed on a console or credenza.
They serve as a great, out of the ordinary accent to a room and are a good way to try out the sculptural form in your interior decorating before making a bigger commitment.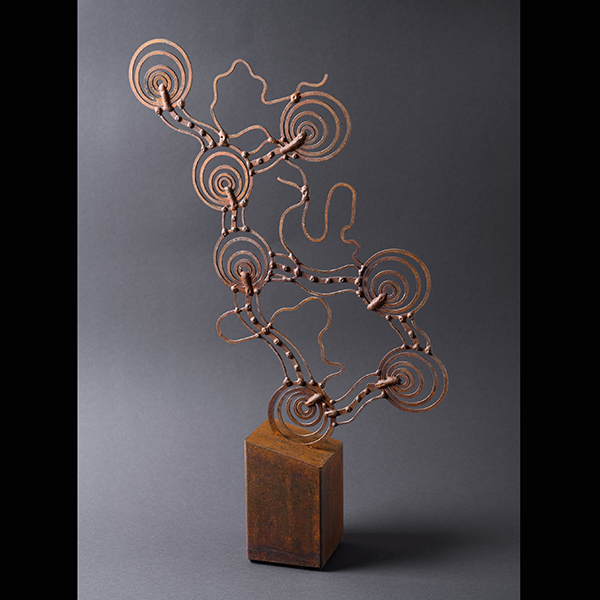 The King Sisters have also developed a gorgeous range of coolamons which can be displayed in a variety of ways. They can be mounted and appreciated as a stunning work of art or used as a practical decorative feature in the home. The coolamon was traditionally used as a multi-purpose shallow vessel or dish, so the artists take no offense if you wish to use theirs for a similar purpose.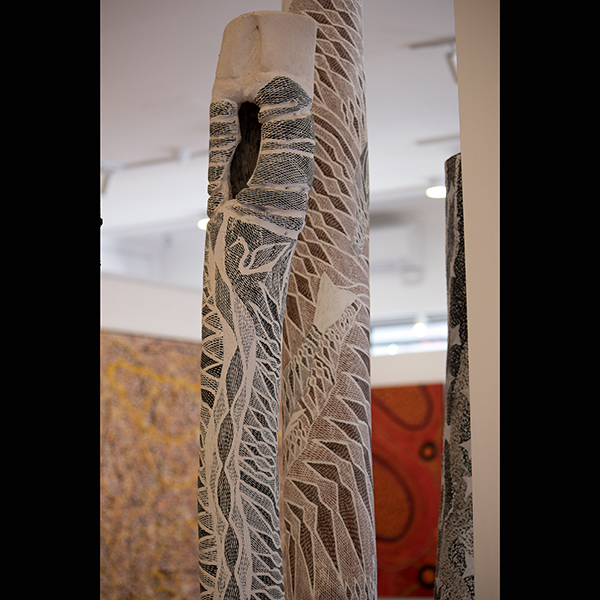 Artists from the
Buku-Larrnggay Mulka Arts Centre
in Yirrkala, Northern Territory have captivated the Aboriginal art world with their Larrakitj Memorial Poles. We are proud to present an exquisite collection of them in our art gallery. They can be displayed as individual works of Indigenous art or in assemblages. Personally, we find the more of these wonderful objects you bring together, the larger and more compelling is the conversation they generate.
If you're looking to make a statement, then go big. We have a diverse range of attention-grabbing pieces that are up to 3 metres long and are bound to be the star of the room or area you place it.
Many of the sculptures we showcase also have intricate cut out patterning which would cast lovely shadows and would act as a statement light feature as well.
What is particularly special about this medium, and something that we love about Australian Aboriginal Art, is how these contemporary artworks containing ancient stories and designs are taking us on a mesmerizing journey forward in our understanding of Aboriginal culture.

If you would like further information on any of the Aboriginal art for sale, please don't hesitate to contact us and one of our friendly art consultants will be able to help you.