Aboriginal Art Alice Springs
Please enjoy our wide range of captivating and gloriously diverse Aboriginal artworks from the Alice Springs region of Central Australia. This area has a special place in the hearts of our gallery directors. Over decades of living and working in the region, they have developed enduring connections with artists and their art.
Despite being a small desert town in the heart of Australia, Alice Springs is a vibrant creative and culturally rich community. It is also considered the worldwide capital of Aboriginal art and people come from all over the world to see it at its source.
Topics on this Page
Geography + Cultural Significance | The Vibrant Art Industry |Our History in the Region | The Artists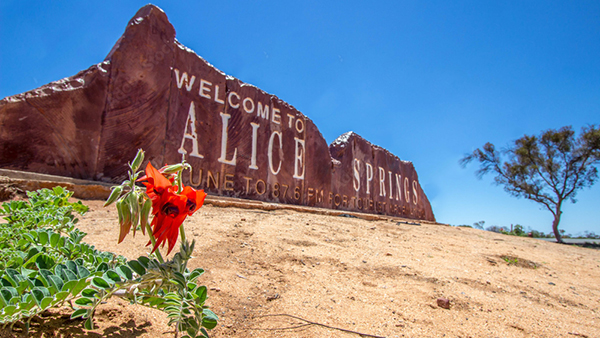 Geography and Cultural Significance of Alice Springs
A Vibrant Creative Hub of Activity

Our Close Affiliation with the Artists of Alice Springs
Aboriginal Artists from Alice Springs
We hope you enjoy our expansive range of Indigenous Australian art from this special part of Australia. For more information on any of the artworks listed, please contact us and one of our friendly & informative art consultants will get back to you shortly.