15 April 2023 to 14 May 2023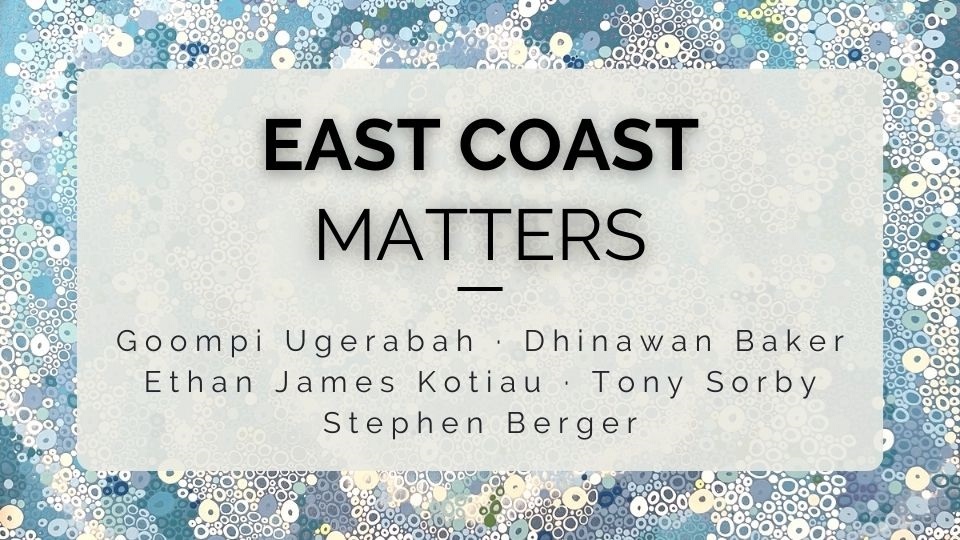 This show will reveal the richness and diversity of Aboriginal art and culture from the East Coast of Australia. The exhibition is part of Kate Owen Gallery's ongoing commitment to raise the profile of Aboriginal art from the East coast and that local cultural idenity is celebrated. East Coast Art + Culture Matter.

Artists include Goompi Ugerabah, Dhinawan, Ethan James Kotiau, Stephen Berger, and Tony Sorby.
From 15 April 2023 to 14 May 2023
From 15 April 2023 to 14 May 2023