Jack Dale | online exhibition
From Apr 17, 2013 - Until May 26, 2013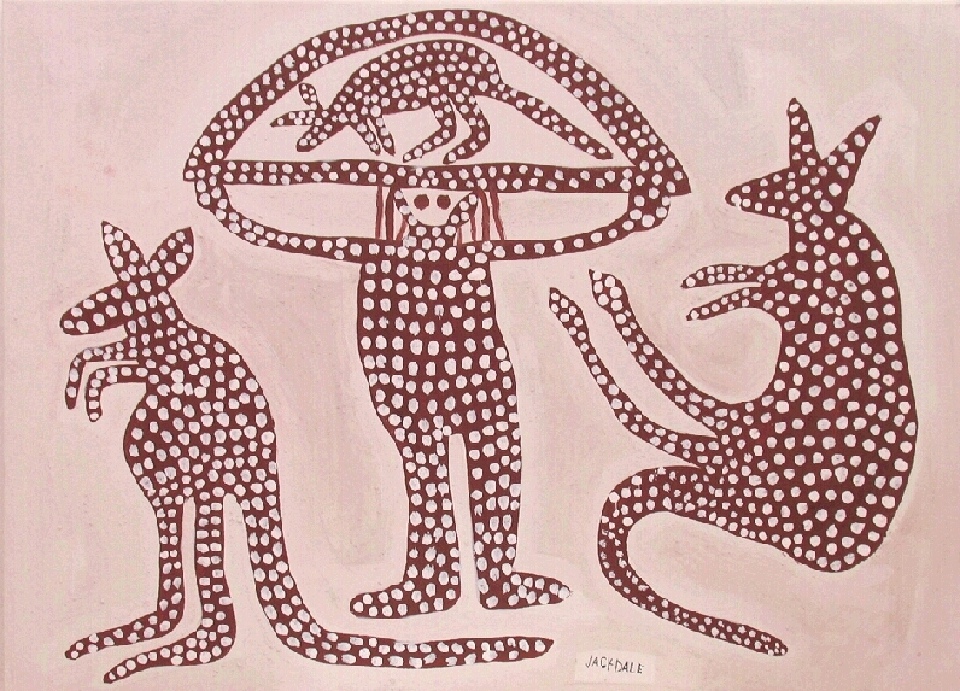 From: Apr 17, 2013
Until: May 26, 2013

If you are interested in Australian history, both Indigenous and 'Whitefeller way', you will find this exhibition quite fascinating.

This show features the final body of work by the famous Aboriginal elder and artist Jack Dale, a man whose life straddled the two cultures in the early days of the Kimberley and Northern Territory.

Sadly Jack, born c.1920, passed away on Friday 9 February 2013 aged 93. He had been ill in recent years, following a series of strokes, and it was thought he would not paint again. So this exhibition was an important and a joyous one for him, and one he threw himself into by painting and telling his stories with great enthusiasm. Jack was overjoyed to pick up a brush again.

His subject matter is both the important Wandjina spirit ancestors (including their importance in Aboriginal life), and Jack's own memories of events of the day, particularly interactions between black and white.

These are fascinating and collectible works, with an extra added dimension of the stories behind the artworks written on the reverse of the paintings exactly as he told them - the two together affording a glimpse into Aboriginal life in the early part of the 20th Century. For more information about each artwork and to read the stories associated with the works, please click on the thumbnails below.
From Apr 17, 2013 - Until May 26, 2013
From Apr 17, 2013 - Until May 26, 2013