50 Years of Papunya Tula Artists
17 July 2021 to 15 August 2021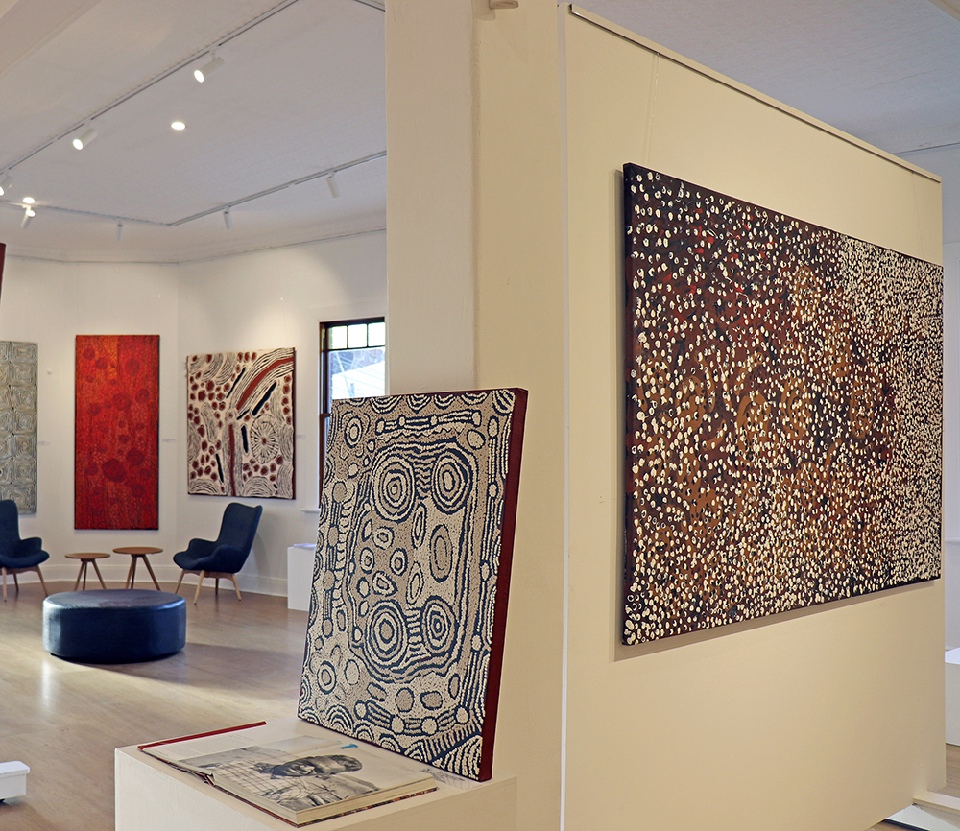 50 years ago in the community of Papunya, a young school teacher encouraged the senior men of Papunya to paint their knowledge of traditional ceremonial body and sand painting onto canvas.

That groundbreaking innovation transformed one of the world's oldest living art forms into an utterly contemporary movement.

On display in our third level gallery space are some of the great artists from the Papunya Tula Arts Movement. Their compelling works give enduring expression to their powerful Tjukurrpa (Dreamings) and simply shimmer with brilliance.

From 17 July 2021 to 15 August 2021
From 17 July 2021 to 15 August 2021