ART IN THE CITY: Gems from the Desert. Aurora Place
From Nov 01, 2010 - Until Nov 28, 2010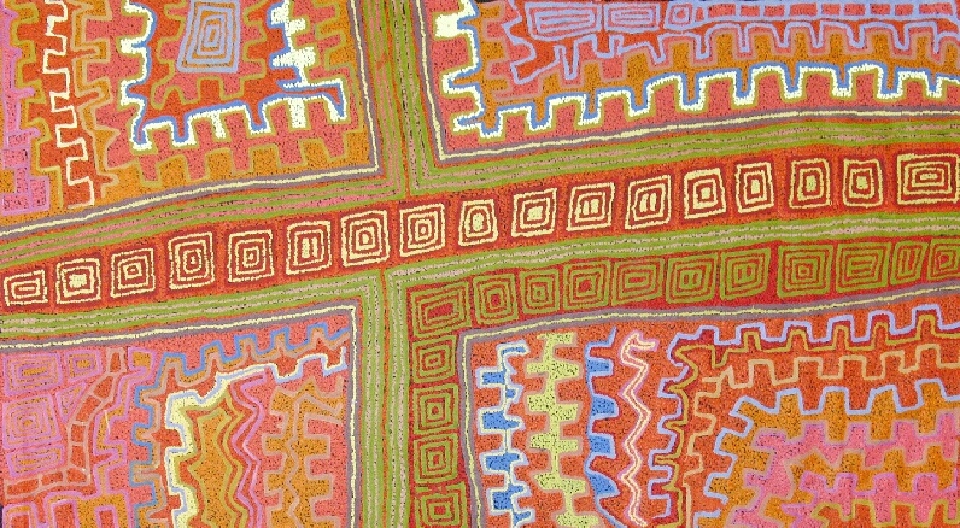 From: Nov 01, 2010
Until: Nov 28, 2010

This year the Gallery continues its highly successful 'Art in the City' programme of exhibitions presenting the best in contemporary aboriginal art installed in foyers of some of the CBD's most prestigious buildings.
Kate Owen Gallery is proud to present "Gems from the Desert", in the foyer of Aurora Place. The exhibition continues this connection by featuring works by some of the most exciting and significant Indigenous artists in Australia today, including Judy Watson Napangardi, Minnie Pwerle, Kudditji Kngwarreye, Patrick Tjungurrayi, Ningura Naparulla, Walangkura Napanangka and Betty Mbitjana.

Free office trials are available on artworks for RBS tenants. For futher information please contact Matthew Dawson 0430 808 242.

'Gems in the Desert' showing:
Aurora Place 1st Nov - 28th November
88 Phillip St, CBD, Sydney

Please join us for opening drinks 4th November in the Aurora Place foyer. 5:30 - 7:30pm.
From Nov 01, 2010 - Until Nov 28, 2010
From Nov 01, 2010 - Until Nov 28, 2010